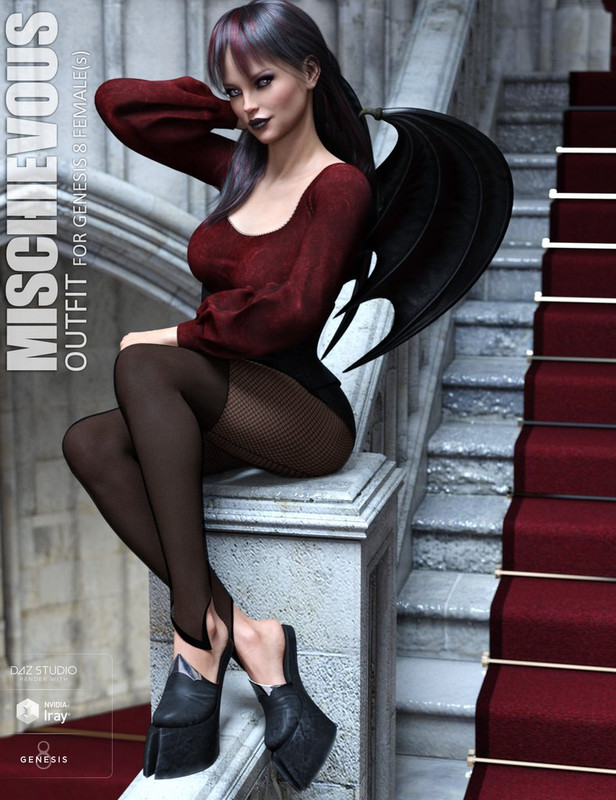 *NEW LINK! Mischievous Outfit for Genesis 8 Females
*REPOST Mischievous Outfit for Genesis 8 Females
THIS IS A GOOGLE LINK… Sometimes, they shit the bed on the USER end… You might have to copy and past the link instead of just clicking if it gives you fits.
So.. basically slutwear for your favorite Succubus.
Playful and Fun ! Clothing made for Genesis 8 Female(s), Victoria 8
Included morphs have been smoothed for better fit.
Other body morphs supported by Auto-follow.
http://www.renderosity.com/mod/bcs/mischievous-outfit-for-genesis-8-females/123472