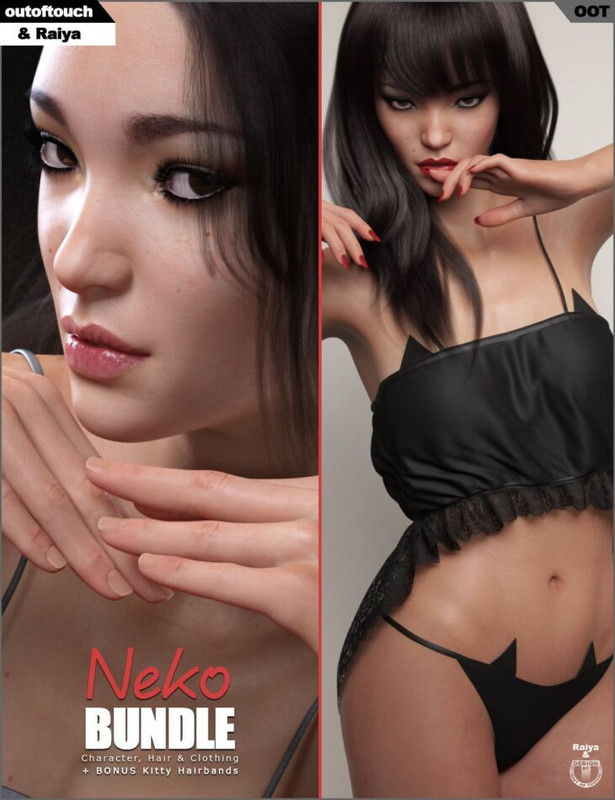 Neko BONUS Bundle [Repost]
This bundle brings you the full power of Neko for Genesis 8 Female, including the character and hair.
As a BONUS you will get an exclusive set of three high quality kitty hairbands for Genesis 3 and Genesis 8 Female(s). These hairbands are available exclusively in this bundle only.
This Bundle Includes:
Neko HD for Genesis 8 Female
Neko Hair for Genesis 3 and 8 Female(s)
dForce Kitty Lingerie for Genesis 8 Female(s)