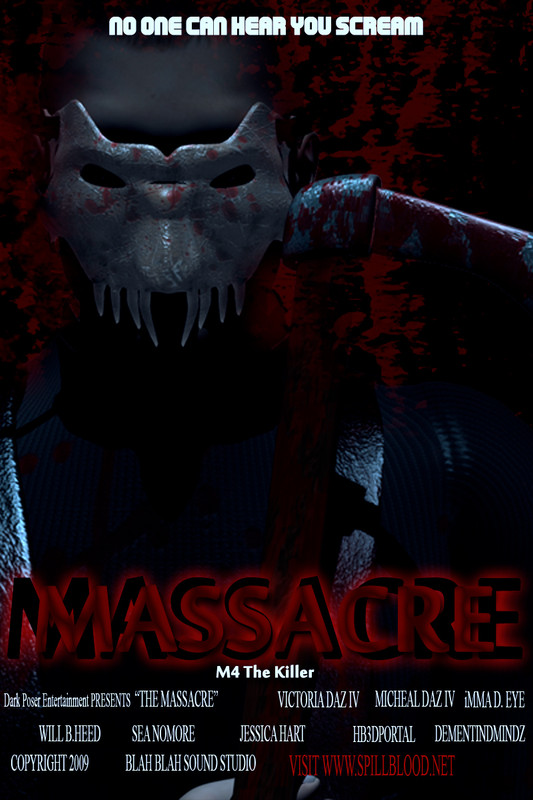 This Post Is Dead - Please Repost It
Massacre-M4 Killer
Bring horror to your runtime with the massive package for Victoria 4.2 the sole survivor of an onslaught at Camp Downfall.
Will she escape the clutches of the killer or is she just another to meet a demise at his axe end.
Comes packaged with Shirt, Jeans,sock,panties, shoes and a flashlight and lead piece. Help her fight her way out.
https://www.renderosity.com/mod/bcs/massacre-m4-killer/71029


You need to be a member to see this