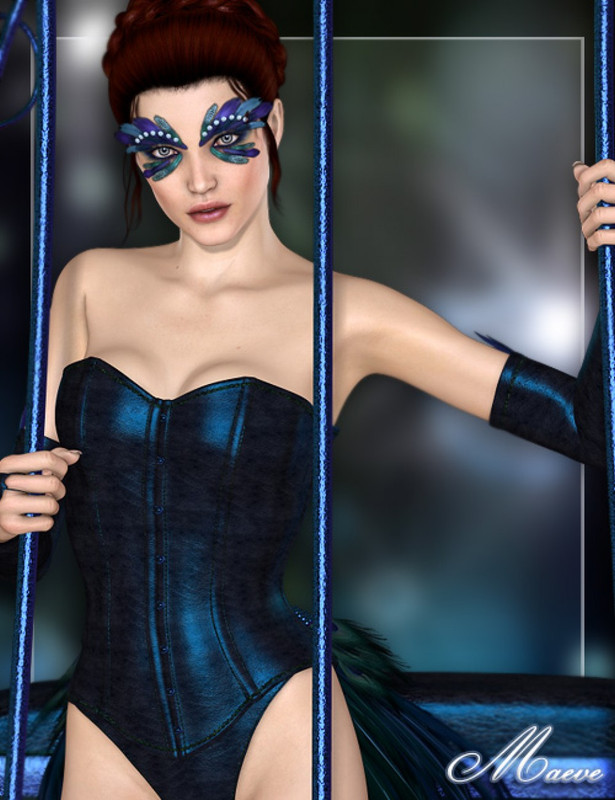 Maeve for S4
Maeve for S4 Details
She is a gorgeous sexy redhead with porcelain skin and fair green eyes. Her perfect features remind you of one of those pretty dolls, just as soft and fragile and breakable…
Maeve for Stephanie 4 Elite is another custom character by Raiya. No merchant resources were used to create her high-resolution skin and her stand-out face morph was sculpted in zBrush. 12 face options are included plus – as a very special bonus – a feather prop that matches the make-ups.
Poser Material Poses (.PZ2)
DAZ Studio Material Presets (.DSA)
Ambient Occlusion Material (Poser Only)
IBL-Light Set for Poser
Light Set for DAZ Studio
Light Set for DAZ Studio UberEnvironment
Click here to view my other posts.
http://www.daz3d.com/catalog/product/view/id/12327

Required Product:Victoria 4.2 Morphs++
You need to be a member to see this