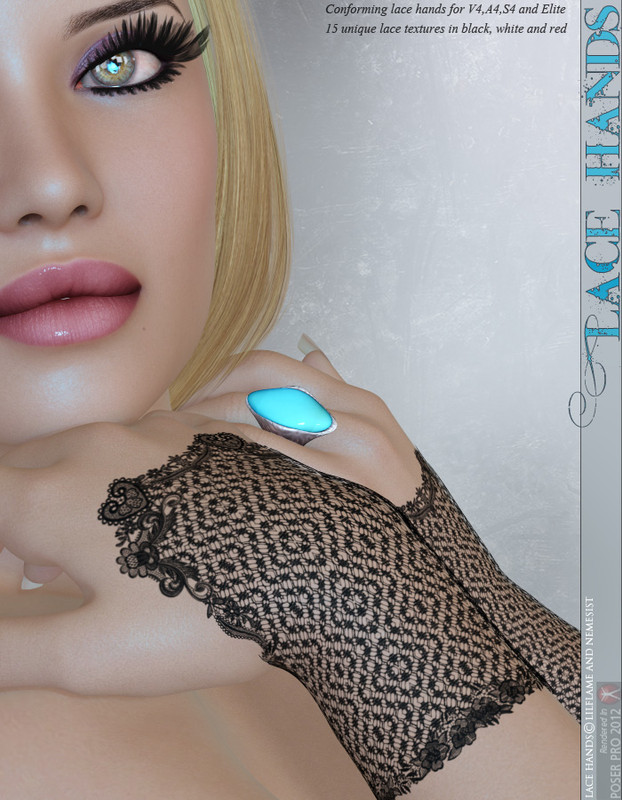 LilFlame's and NemesisT Lace Hands
Lace hands is a conforming item for Victoria4, Aiko4, Stephanie4 and Elite.
Lace hands come with 16 body morphs with adjust morphs.
And 45 Mat styles:
– 15 Black lace
– 15 Red lace
– 15 White lace
Cross talk morphs:
The clothing includes auto conforming. To use this correctly, load Victoria 4 figure into your scene and keep figure selected while loading the clothing. The morphs will apply automatically.
Adjustment morphs:
The clothing comes with adjustment morphs to fit your character better and to adjust the clothing with different poses.
Please use the included adjust morphs, with some possible poke through.
Body part scaling for Stephanie 4 dials is only supported in Poser 8 and later,it is not supported in earlier Poser versions.
https://www.daz3d.com/runtimedna


You need to be a member to see this