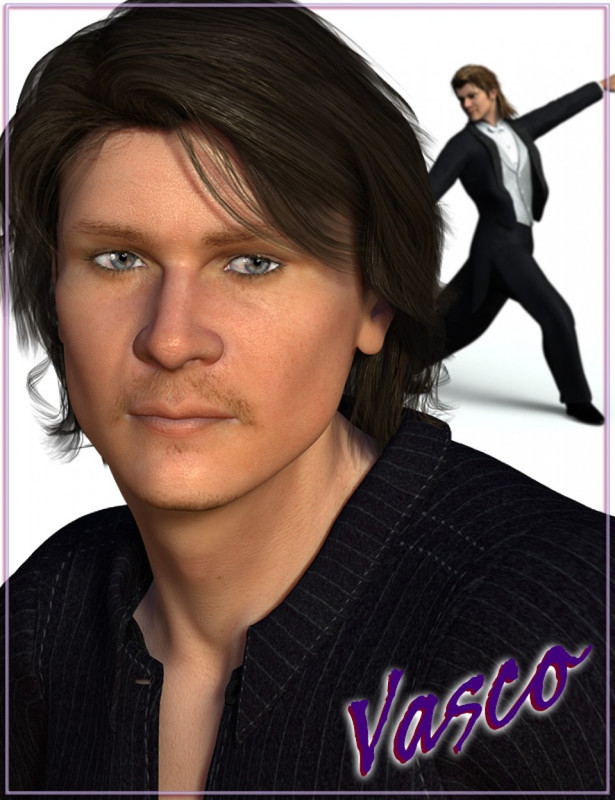 Jepe's Vasco
Jepe's Vasco Details
With this pack you get a complete character and texture set for Michael 4 in a very high resolution. The specialty of Vasco M4 is not only that he is wholly original and one hundred percent unique from any other texture set on the market, you also get carefully handcrafted bump, specular and vein displacement maps along with 20 expressive figure poses for Michael 4.
With Vasco you will also get three unique eyes and a gen texture with trans, bump, specular and displacement maps. There are no mirrored body parts in this texture set, every detail is unique, from different facial and torso halves, eyes, elbows to hands, knees and feet.
All textures were created in Maxon's Bodypaint 4 and Photoshop CS4 using photos from a shooting made by Antonio Rodriguez (ProFotograf) with a male model in September 2008. All promotional images were rendered in DAZ Studio 3A with UberEnvironment2 and two specular lights.
Click here to view my other posts.
http://www.daz3d.com/jepes-vasco

Required Product:M4 and morphs++
You need to be a member to see this