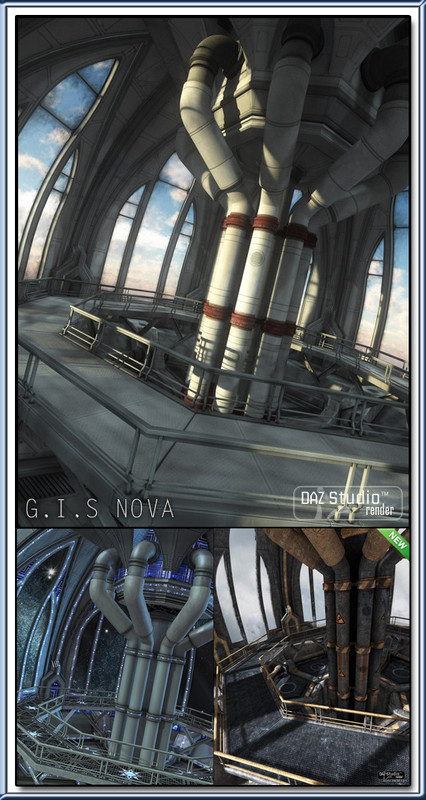 GIS Nova with Future Sight +Forlorn
GIS Nova Details
GIS Nova is a 3D SF interior fuel-refining deck in a futuristic gothic style. This versatile scene can be set in the depths of space or used as part of a futuristic skyline.
The set is split into five parts for ease of use, and includes a scene preload preset.
Future Sight Details
Ogive arched windows frame visions of the cosmos in this exquisite 3D SF space station environment, scribed with glowing runes and primed for space adventure.
Forlorn GIS Nova Details
Forlorn is a complete texture set for the GIS Nova 3D science fiction architecture model, featuring ruined and forgotten industrial style textures. Two color tones in brown and dark gray have been included for extra versatility.
http://www.daz3d.com/gis-nova
http://www.daz3d.com/future-sight
http://www.daz3d.com/forlorn-gis-nova


You need to be a member to see this