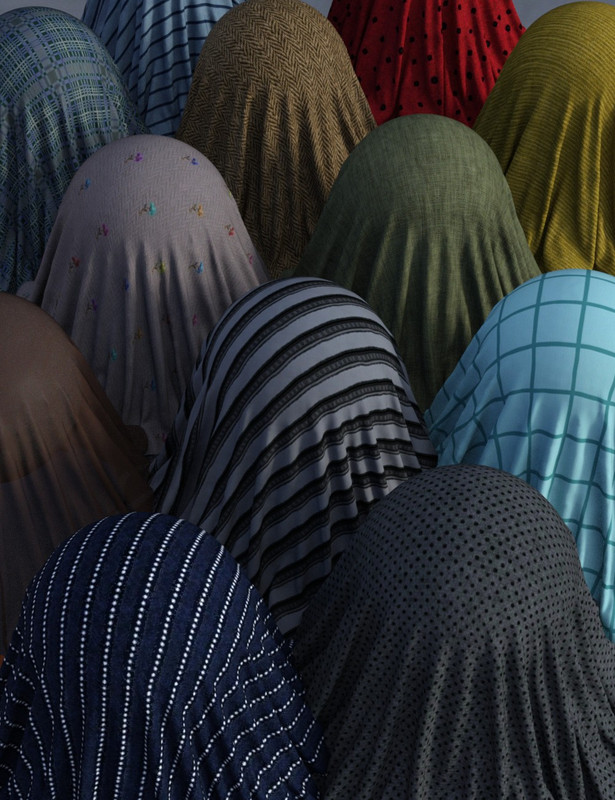 FSL Serious Business Mix and Match Shaders
If your characters mean business, then they need FSL Serious Business Mix and Match Shaders For Iray, a large set of mix-and-match shaders for your clothing and material needs. With formal, casual, bright, dark, patterned, realistic, and businesslike applications, this set has tons of uses!
This versatile set has 201 base shaders, including 40 Cotton Shaders, 40 Knit Shaders, 20 Wool Shaders, 20 Blended Fabric Shaders, 15 Linen Shaders, 15 Corduroy Shaders, 15 Suede Shaders, 15 Herringbone Shaders, 4 Patent Leather Shaders, 8 Metal Shaders, 5 Plastic Shaders, and 4 Mother of Pearl Shaders. Also included are 159 LIE shaders that can be used with any texture. There are also 137 utility shaders for adjusting the tiling, fabric glossiness, diffuse tint, and opacity.
This set is specially configured so that you can mix-and-match the base fabric shaders with the LIE options for a nearly endless array of awesomely patterned fabrics, then adjust them with the included utility shaders for even more versatility.
Don't miss out on this set of shaders for all of your needs, business or not!
https://www.daz3d.com/catalog/product/view/id/65543


You need to be a member to see this