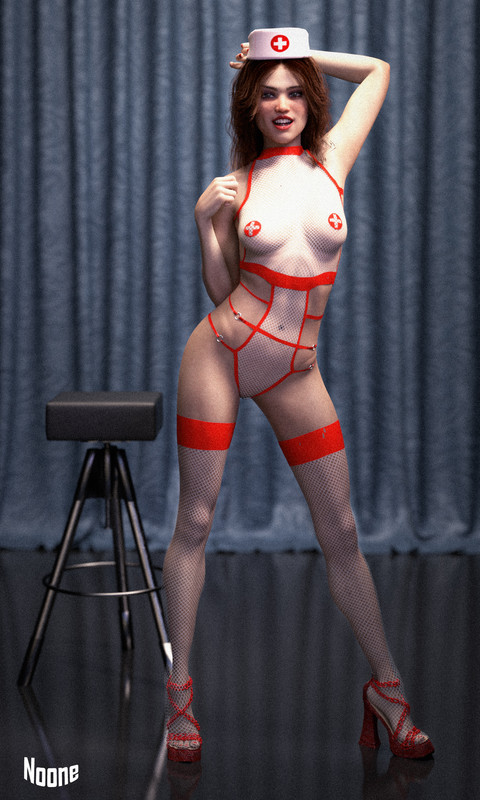 This Post Is Dead - Please Repost It
[FREE] Sexy Nurse G8F
By Noone102000
"As a token of appreciation for my watchers that are in 3D modeling, I have made a sexy nurse costume, which is used in the render of this picture.
The sexy nurse is a conforming dress made for Genesis 8 Female in Daz Studio. The hat is a prop that will be parented to the head. There might be the need to scale and position depending on the hair that you use with your character.
I have run several tests and the functionality seemed to be ok. Let me know in case of issues as it might be difficult to spot them.
Disclaimer: This is a work of fiction made in 3D rendering software. Any names or characters, businesses or places, events or incidents, are fictitious. Any resemblance to actual persons, living or dead, or actual events is purely coincidental."
http://www.deviantart.com/noone102000/art/FREEBIE-Sexy-Nurse-G8F-883977940