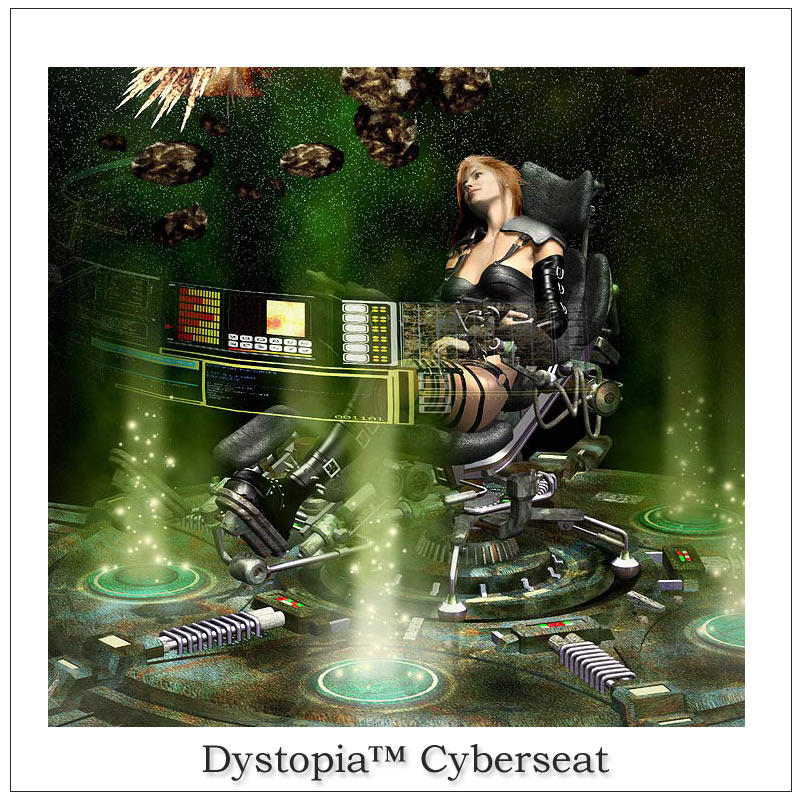 Dystopian Cyber-Seat
Dystopian Cyber-Seat Details
A sci-fi environment prop set for Poser, 4.01 and above.
This is the definitive seating set only for the most descriminating of cyberjocks.
Your Poser characters may be ready for the information age, but only the Cyber-Seat can guarantee that they are comfortable. Navigate the ether, surf the information frontiers, jack on to the virtual experience, or just plug-in to the web… this is how to do it.
Ergonomically designed seating with the serious surfer in mind, supported by the very latest pseudo-engineering frame and chassis. Also includes a bonus "holo sphere" mesh, with custom display screens created by Moebius87.
This set features moving parts and is an original Figure.
Presented initially as an untextured mesh from the Figures library, use the MAT Pose files to choose from three highly detailed texture sets created by stonemason. Also in the Pose folder you can find a customized pose for DAZ Michael 2, DAZ Victoria 2 and DAZ Victoria 3 figures.
https://www.renderosity.com/mod/bcs/index.php?ViewProduct=26306


You need to be a member to see this