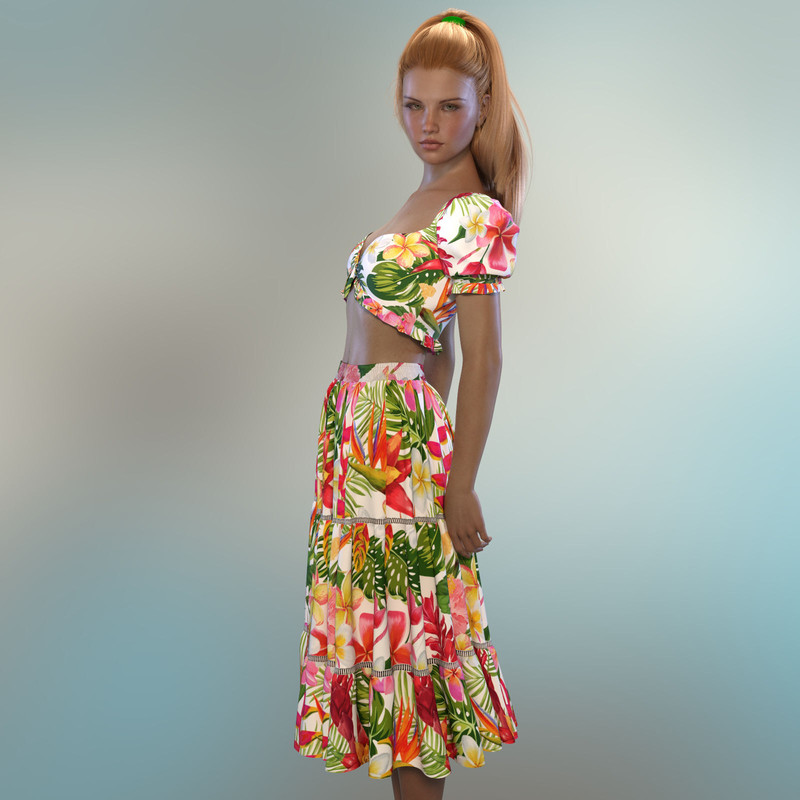 dForce Natalie's Summer for Genesis 8 (8.1) Females
Natalie's Summer is a cool, stylish summer top and skirt for Genesis 8 (8.1) females. The outfit comes with 4 beautiful textures.
Note: This product was designed to work with dForce but can be used with gentle poses as conforming. For best results, dForce is recommended. Using the Timeline, character shapes other than those included can be used if the character morphs are inserted toward the end of the time frame.
Natalie's Summer Outfit:
Natalie's Summer Top
Natalie's Summer Skirt
https://www.renderosity.com/rr/mod/bcs/dforce-natalies-summer-for-genesis-8-8-1-females/149899/