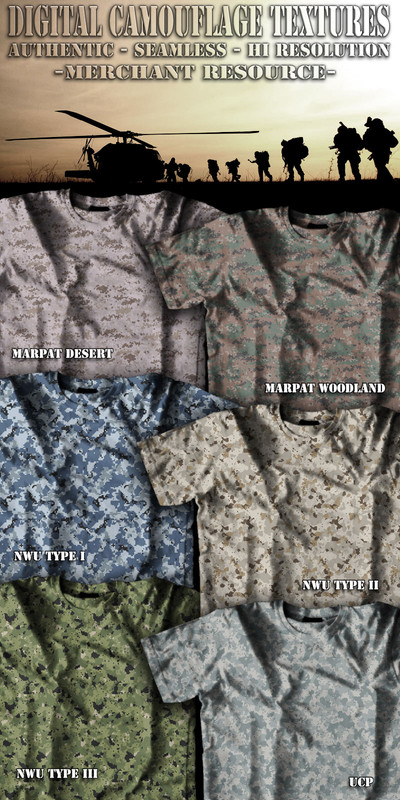 Authentic Digital Camouflage Textures
This is a set of authentic digital camouflage (digicam) textures used in modern warfare.
Textures are in .jpg format, 2048 x 2048 px, fully seamless.
There's 6 different styles:
'MARPAT' woodland
'MARPAT' desert
NWU type 1
NWU type 2
NWU type 3
ACU / UCP
And two variations for each style: fabric (cloth texture) and paint (for metal/plastic)
12 textures in total.
https://www.renderosity.com/mod/bcs/?ViewProduct=92666


You need to be a member to see this