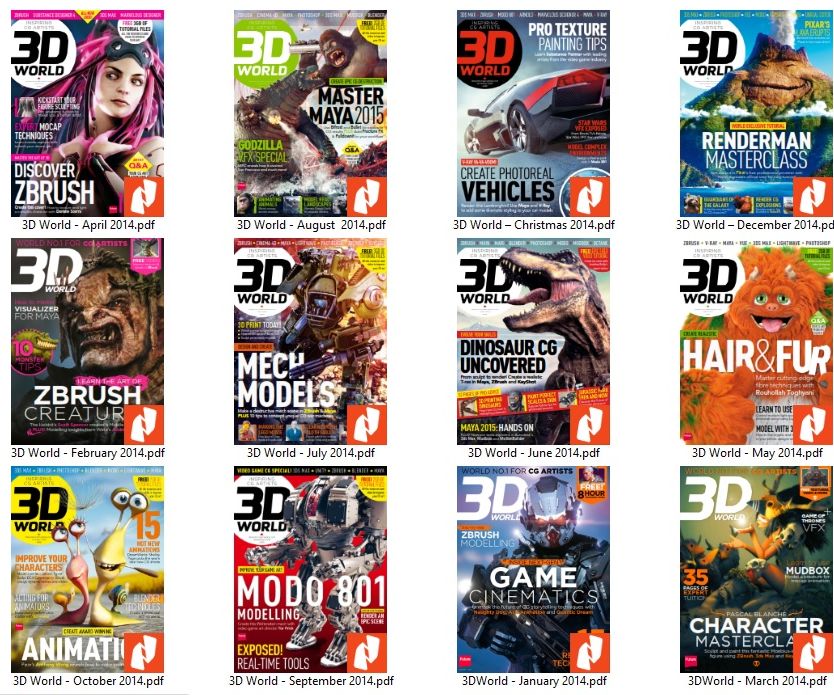 This Post Is Dead - Please Repost It
3DWorld 2014 Bundle
Explore new CG techniques and discover inspiring new artwork, animation and VFX with 3D World, the world's best-selling monthly magazine for CG artists.
Every issue features brand-new tutorials written by working professional artists, with hours of video training and tutorial files to download. Discover new ways to create CG content for animation, movies, arch-viz and games.
https://pocketmags.com/3d-world-magazine


You need to be a member to see this