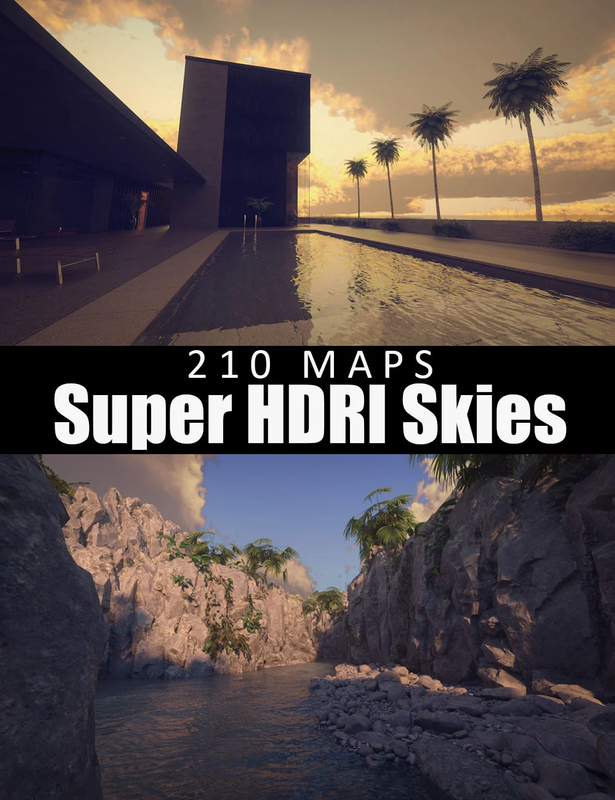 210 Maps – Super HDRI Skies [Repost]
Soak your scenes with incredible Super HDRI Skies, filled with spectacular clouds, colors, and lights.
Instantly switch between the 7 cloud formations, and choose any of the 30 times (maps), ranging from 05:00 am (dawn) to 7:30 pm (dusk).
Adjust the intensity, color, contrast, and rotation with quick and easy to access icons, giving you thousands of amazing combinations.
The "Light" memory 8k design generates enough detail for great renders, all while avoiding Iray overload from heavy 16k+ maps.
Grab Super HDRI Skies and take your renders to new heights today!